KBong and Johnny Cosmic
with Kyle Smith, Flowmads
Fri,
Jul 22
@ 7:00 pm
PDT
( Doors:

6:00 pm

)
Beach House ,
3125 Ocean Front Walk, San Diego, CA
Ages 21 and Up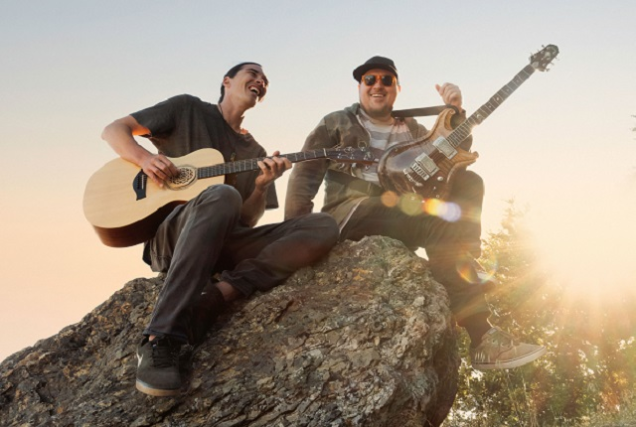 Additional Info
Rain or Shine, no refunds
For inquiries on a VIP experience which include cabanas and bottle service please email
vipbri@beachhousesd.com
Artists
KBong and Johnny Cosmic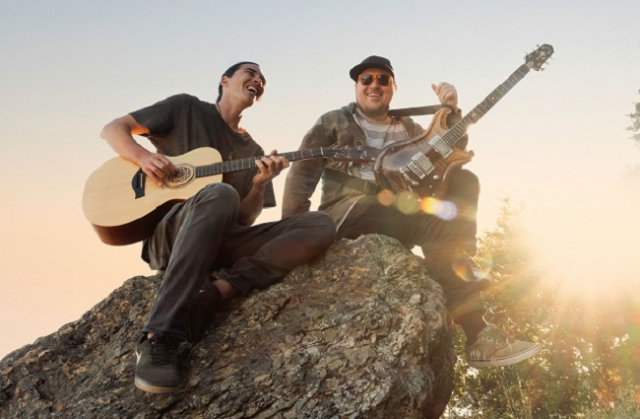 Kevin Bong,aka 'KBONG' is a multi-instrumental artist who is well known for his "key" role in reggaeband Stick Figure. Touring with the group since 2012, KBonghas solidified his place as one of thetop keyboard players in today's current Reggae scene. Kbong's first studio album 'Hopes andDreams' released in 2014 which features him as the prominent song writer. The summer anthem"Livin Easy" features Scott Woodruff and the rest of Stick Figure. Other collaborations on the albuminclude singer/songwriter Hirie, producer Johnny Cosmic and producer Alific. You'll hear a mix up oftasty musical ingredients that include ska, reggae, beachy surf vibes and catchy acoustic guitar riffs.Once you hear his style you will be hooked because it's fresh and pleasing to the ears. Look out forhis second solo album "Easy To Love You" releasing in 2018
Kyle Smith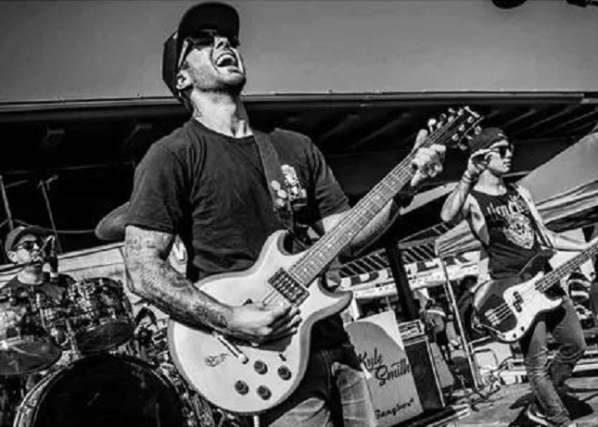 Kyle Smith is a Singer-Songwriter, from Ventura, California. His blend of Southern California style Reggae Rock is catchy, truthful, and humorous. He delivers original music laced with Cali-Roots, Reggae, Dub, Hip Hop, and Punk Rock.
Flowmads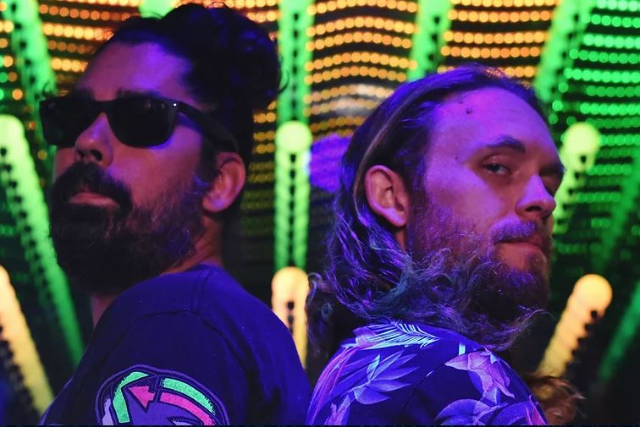 You like Hip-Hop? You like Reggae music? You like bass that makes your rump shake and your chest vibrate? You like getting lifted? You like Flowmads. Come on now.

Combining their hip-hop and reggae foundations with bass-heavy production and rebellious charisma, the Flowmads create a fusion that's classic and innovative. Set apart from other rap duos with their infectious positvity, they deliver lyrical tenacity and effortless flow over deftly crafted beats.
Addressing the need for balance, the Flowmads tackle man's everyday struggles with a futuristic view of hope. Their eclectic roots and unstoppable candor have helped the Flowmads rise in popularity in their hometown, San Diego, CA to nationwide recognition. A determined passion has blessed Flowmads to combine forces with such artists as KBong of Stick Figure, J.Latey, Zion I, Scarub and of Living Legends.
​
They began their collaboration in 2017 after a serendipitous meeting within the SoCal reggae scene. Merging their love of hip-hop, reggae, and bass music, they created a fusion of styles that's futuristic and unique.
Release Copy
​
Better Than Yesterday
Take a breath and prepare to change your destiny with this potent ethereal nod to Ghandi. Flowmads, the rap-reggae duo from San Diego, stir audiences through storytelling and eclectic reggae infused beats. The galvanizing call for self-betterment was the result of a birthday gift from producer Seancy to rapper Cizlow in the form of this instrumental that pulses with deep sub riddims, a tight kit and stirring female vocal harmonies.
​
The Realness
Explore the eclectic reggae foundations of hip-hop duo, Flowmads, as they keep it real on their latest heady, bassed-up banger The Realness. Swagger and positivity explode in this modern take on classic roots riddims with a potent twist. With tons of gritty bass to feed your appetite and an infectious melody, The Realness will have you reaching for repeat.

Lighthouse
In their powerful new song 'Lighthouse', Flowmads join forces with eclectic NorCal rapper J.Lately to convey meaningful and uplifting message: Be a Lighthouse for those around you in the midst of cloudy uncertainty. We're all guiding lights in the darkness to help each other home. Lighthouse blends electronic and reggae elements with edifying rap lyrics that makes for an empowering, energetic experience.

Walk With The Sun
In their first release of 2021, Walk With The Sun (with Flowmads) produced by Seancy and E.N Young, the duo team up with KBong to be featured on his new album Let Love Lead. The track blends reggae elements with charismatic rap lyrics that makes for a smooth groove at the beach or on the dance floor. Release is to be supported by various unique assets & comprehensive ad campaign.
​
Flow Gee La
Their latest release, Flow Gee Law, brings boom bap foundations that collide with dub reggae melodies and deep bass music production. This is a legendary new take on a hip hop classic. Paying tribute to the Fugees, Flowmads cover all the bases of reggae, hip hop and beyond with this futuristic rendition. Attitude and grit are the main M.O. for this duo.