Sat,
Jul 8
@ 2:00 pm
PDT
( Doors:

1:00 pm

)
Waterfront Park ,
1600 Pacific Hwy, San Diego, CA
Ages 21 and Up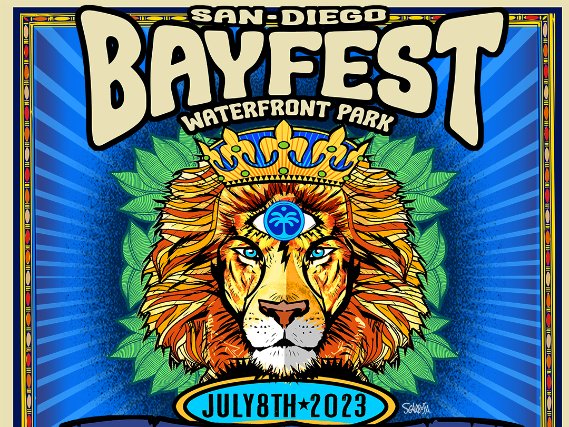 Additional Info
COME AND GET IT! Bayfest 2023 will return to Waterfront Park on July 8th, 2023. Tickets go on sale 2/24/2023 at 10am. The lineup will be announced 2/20/2023.
Rain or Shine, No Refunds. Rules at SanDiegoBayfest.com
Ticket includes $5 Facility Maintenance fee on top of face value.
VIP
VIP Passes provide you access to all the perks of General Admission (GA) plus:
Expedited front gate entry or enter through a separate VIP only entrance.
VIP only pit access. The pit is in the front of the stage and is sectioned off by barricades. Want to see the artists up close and personal?
Enjoy the festival with easy access to VIP only bathroom facilities. No reason to spend valuable time waiting in line for a restroom when VIP has an abundant amount of VIP only restrooms.
Unlimited access to VIP bar featuring signature craft cocktails, an expanded beer & wine menu. No lines in the VIP bar food area.
On-site VIP event staff to assist you throughout your festival experience.
An abundance of SPACE. Crowd control barricades and security sperate a large area giving you space to spread out. No need to be on top of each other like in General Admission.
VIP only couches, ottomans, chairs umbrellas and belly-up tables give you a chance to relax all while still enjoying the show.
Elevated platform for a special viewing. Rise above the rest of the crowd on top of our 6-foot platform for you viewing pleasure.
Artists
Damian Marley
Damian "Jr Gong" Marley, once known as the "The Youngest Veteran" by his fellow artists, is now an elder in the game who's not afraid to speak his mind out of respect for the music and culture he loves—and for the divine spirit of humanity in all of us. His highly-anticipated 18-track studio album, Stony Hill is set to drop on his birthday, July 21, 2017 - 11 years since his last solo album Welcome To Jamrock. The lyrically profound and largely self-produced Stony Hill maintains the element of hardness from "Jam-Rock" to "Stony," arriving at a moment when the rhythms of the Caribbean are all over the pop charts—with mostly light-hearted lyrical content. Stony Hill's timing couldn't be better.
"No punk can finish where Bob Marley started…we have to stand for the integrity of the music," Marley says of the inspiration of his album. "It's good to get some music out there that points to the foundation, the spirituality of it," says Jr. Gong. "You don't have to turn into a clown to sell the music," Damian continues, chastising those whose appeal is based on stunts and gimmicks.
The album Stony Hill takes its title from the Kingston neighborhood where Damian grew up, a relatively well-to-do residential neighborhood just a short drive away from Half Way Tree, the city crossroads that marks the dividing line between uptown and downtown. The young Gong grew up seeing every side of life. "Some people were critics of a song like Jamrock," he admits. "They say 'Well, you didn't come from the ghetto.' But it's not about where you come from. Coming from uptown doesn't mean you can't care about people who don't live where you live. Furthermore, Jamaica is so small that nowhere is far."
"It's definitely not just a collection of songs," Damian says of the new album, "where like we just grab a bunch of singles and we're finished. It's a body of work that we focused on. But then again it wasn't too super-premeditated either. It just so happens that this is how I'm feeling right now and what I feel like saying right now." Though a handful of tracks date all the way back to 2008, Damian says he locked in on the album last October and has been working nonstop since then to complete the project, which ranks as his strongest album to date. So much has changed in his life and in the world since he first began.
"It's easier to be a critic than to be a visionary," Damian continues. "It's easier to criticize the path that we're on, and much harder to try to carve out a new path to follow. When it come to conscious reggae music, a lot of the songs that you listen to tell you to Bash Babylon! But not a lot of them tell you what to do after you're finished bashing Babylon. Bashing Babylon—how would I say now?—that don't make you successful. Where to go after there?"
Jr Gong, the youngest son of Reggae legend Bob Marley, garnered his own place in music history when he became the first ever Reggae artist to win a GRAMMY outside of the "Reggae" category, taking home an award for "Best Urban/Alternative" performance for his title single, "Welcome To Jamrock". The acclaimed 2005 breakthrough album Welcome To Jamrock, also won a GRAMMY for "Best Reggae" Album. Marley has been shaking up stages all over the world for the past few years, first in collaboration with Nas on their Distant Relatives project, and then when he went on to partner with Skrillex for their groundbreaking track "Make It Bun Dem," which Rolling Stone called "a monster mash up of dubstep and dancehall." Damian recently toured for the first time ever in Africa - making stops in Kenya, Durban, Johannesburg and Ethiopia; in addition to his European tour, visiting over 10 countries. This fall, he will hit the road again in the US in support of his new album. For tour dates and more information visit www.damianmarleymusic.com
Common Kings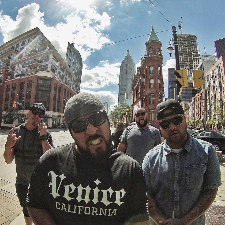 Common Kings' style and music is a collection of inspirations orchestrated into an array of head rocking beats, feel good vibes, and emotional fever. Their crazy, fun-loving attitude compliments Common Kings' live sound, producing phenomenal hits with rock, reggae, and island influences. These influences originate from each band members love for various genres, and widespread knowledge of music.

The majority of Common Kings were born in the South Pacific, and raised in Orange County, California. Growing up with households full of colorful personality and vibrant passions for music, Common Kings' members naturally grew up forming individual musical paths. This musical journey involved mimicking and listening to artists such as Van Morrison, Stevie Wonder, Geourge Benson, Jim Croce, Michael Jackson, The Who, Led Zepplin, Gypsy Kings, Earth Wind and Fire, Bob Marley and more. The culmination of these musicians explains exactly who the Common Kings are.

Where everything comes to a point is through lead singer Sasualei "Jr King" Maliga. Jr King is perhaps one of the most powerfully impressive vocalists amongst today's leading artists. Born with this untrained raw-talent, Jr King's singing ability seems boundless, as he amazes listeners with a wide range of belting notes and soulful passion. His humble demeanor off-stage needs no introduction as to when the band is rocking out on-stage creating a young, wild, and free atmosphere.
Koffee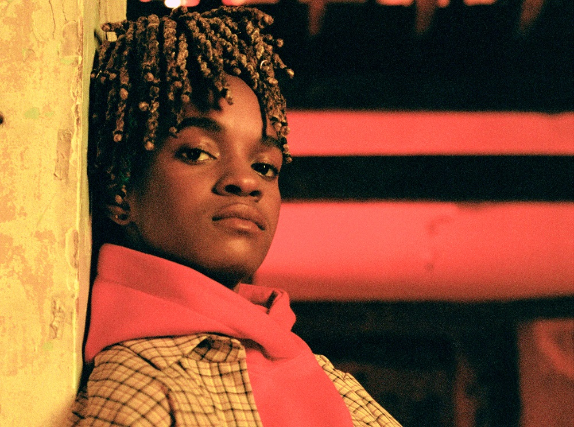 "Me? I'm just down to earth." 18-year-old musician Mikayla "Koffee" Simpson may be small in stature and disarmingly unassuming but her modesty – and height – belies huge amounts of talent. The 5'0, self-described "sing-jay-guitarist" is one of the most exciting, forward thinking, globally focused teenage talents to emerge in 2018.

Born in Spanish Town, just outside of Kingston, Jamaica, Koffee was bought up alone by her hard working mother, her father having left for New York when Koffee was an infant. "Mummy struggled so I didn't have to," remembers Koffee. An occasional actress who works for the Ministry of Health and who gives sex education and body positivity talks to young people, Koffee's mum sheltered her daughter from a lot of the violence that afflicted their community. "I was aware of curfews and shootings growing up but it wasn't necessarily a reality for me because I didn't experience anything directly," she says. "I would hear about gunshots over in [neighbouring] Gordon Pen, but where I live, in Eltham View, it's a mellow vibe. It's a pretty friendly community, we know each other for the most part and we get along well."

Though she was able to avoid explicit scenes of bloodshed, the socio-political problems that permeate parts of Jamaica have seeped into her music, helping to make Koffee the artist she is today. "With a lot of my music, it's about entertaining people while highlighting problems in order to try and find a solution. I genuinely want to make the world a better place."

Koffee – who got her name after ordering a coffee on a boiling hot day while everyone else opted for soda – began her musical life as a child in the church choir. Here, she learnt melody and harmony; at the age of 12, she taught herself guitar after a friend lent her his spare one. She began writing lyrics in her bedroom after being inspired by the reggae singer Protoje – just a few lines here and there, initially, a chorus or a verse. In 2016, she accidentally auditioned for
her school talent show – and won. "They had a show in the cafeteria one day and people were going up to perform poems and songs. My friends encouraged me to go up and perform so I did and the place loved it. I had no idea it was an audition until my name got called over the intercom."

Koffee's following started to build and was further enhanced in 2017 when she jumped on Upsetta Records' Ouji Riddim, made popular by Jamaican legends Busy Signal and Luciano. Her version was Burning, which you can hear being played all over Jamaica right now. Burning utilises a heavy bassline and features a beautifully hypnotic chorus. "Burning came from a disappointing experience," remembers Koffee. "I applied for 6th Form but I didn't get in and I felt really disappointed by that. So Burning was an inspiration to myself, to push myself forward to say, 'You can't let this out your flame'. Literally it was me parking a fire within myself to go forward and excel in something else, because education didn't look like it was working out. I say 'Me have a burning sound, me a burn the city down'; I meant, like, lighting a fire in Kingston, bringing that energy."

She quickly caught the eye of those in the know; in January 2018, reggae hero Coco Tea bought Koffee onto the stage at Rebel Salute; her idol Protoje also asked her to perform with him, while Chronixx, one of the island's biggest contemporary reggae stars, invited Koffee to join him on Seani B and Mistajam's recent 1Xtra shows broadcast from Big Yard studios in Jamaica. Now Raggamuffin is lighting up Jamaican airwaves, with Koffee preparing her debut EP due for release later this summer.

Describing herself as sitting somewhere between a singer, a rapper (known as a DJ in Jamaica) and a guitarist, Koffee's current output has tended towards the more traditional Jamaican rhythms. But while reggae is on the agenda at the moment, Koffee intends to take in the many artists who have influenced her over the years, from Proteje and Supercat to St Louis rapper Smino and UK Rap star Giggs. "I learn a lot from flows – when I listen to music, that's what I'm
tuned into, that's what I want to continue to experiment with. I can see myself doing bashment, dancehall, everything." The possibilities are endless for this talented songwriter and singjay-er. "I'm not going to limit myself. I see myself doing many things in the future, I'm not going to narrow myself to one thing. I want to try it all."

Indeed, there are no restrictions to this teenager's talents. This isn't someone making music for "likes" and money; success holds much more weight to Koffee than followers and brand deals, accolades and awards. "I want to bring positive change to the world because I think the world needs that more than just individual success," she points out. "My personal success could be ten cars and a big house but that doesn't influence many people other than myself and the
people around me who that benefit from that. I want to be a positive movement and make a positive movement, at the same time. I want to bring vibes and positive change. I want to impact the world."
Prof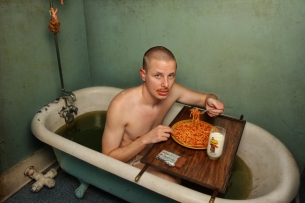 With lyrical skill matched only by hisr aucous live shows, Prof has arrived on the national stage.Coming out of Minneapolis, Minnesota, Prof has perfected the art of combining blue collar hard work and unimpeachable content with never taking himself too seriously. Prof will follow up the release of Horse with a 30 city headline tour hitting marquee music venues like Cervantes in Denver & The Sylvee in Madison, along with some key festival appearances like Everwild & Bayfest over the summer. Riding life sized carpets over his massive crowds and leaving it all on the stage, Prof's live shows have always been more than a concert, they are an experience. As the audiences grow and his production evolves, Prof has moved from survival mode to takeover mode, and one thing is for sure, Prof thrives on the biggest stage.

DENM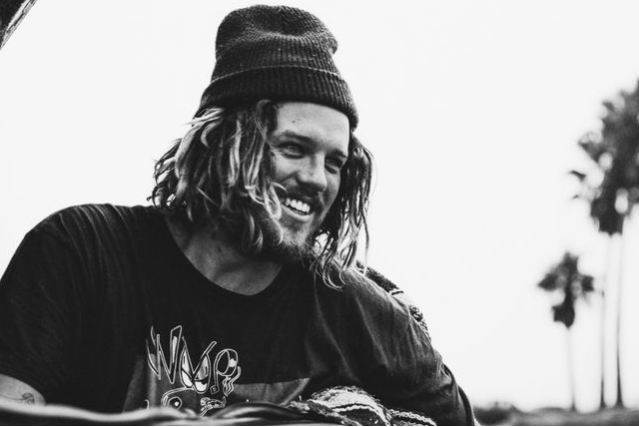 With the release of his genre-hopping debut album, Slum Beach Denny, it's time to add DENM to the storied list of Southern California's musical ambassadors. And like his most recent predecessors- Slightly Stoopid and Sublime- the twenty-something musician, songwriter, and producer drops plenty of hazy daze optimism into his melting pot of youth culture and life experience, emerging with a 21st century soundtrack from SoCal's sun-kissed sand, surf, and streets. "It might look overnight to some people," says DENM, "but I've been working."
Working, first as a producer, most recently as a songwriter and musician, DENM has been a highly sought-after creative force in the indie music scene for over a decade. He's evolved, thankfully and successfully, from years as an admittedly troubled teen bouncing from beach town to beach town. And, as much as itinerant residencies in San Diego, Santa Barbara, and Isla Vista marked his personal narrative, they also fostered deeply authentic and eclectic sources of inspiration for the budding artist.
DENM taught himself guitar at 14, studying Jimmy Page on Led Zeppelin II, replicating every lick on his Alvarez acoustic- "the sickest present ever" from his mother. He devoured YouTube videos on production techniques and, in 2017, found kindred spirits in the Rock Mafia duo of producers, Tim James and Antonina Armato. He constantly grinded out new material, trusted constructive feedback from Rock Mafia, and chose positive vibes as motivation. "Instead of trying to prove people wrong, I want to make sure that the people that believed in me are right."
Utilizing his "ghetto set-up," recording wherever the muse took him, DENM began crafting his own repertoire. He built a personal studio- in a shipping container, no less- in Costa Mesa, Calif., where he assembled his raw tracks. Then, in Los Angeles with Rock Mafia, he polished his prospective cuts into gems.
DENM's songs were notably genuine and reflective, not just autobiographically, but of the multicultural influences that surrounded him; revealing, if not celebrating, the seedier side of SoCal. They also attracted a host of admiring peers; Dirty Heads' Jared Watson, for one, guested on the album's lead single, the reggae/punk cruiser "Califas."
A devotedly independent artist, DENM signed with Ineffable Records in 2020; a strategic partnership that enables Slum Beach Denny to reach his ever-widening audience. For DENM, this first record is an immense source of pride; his coming-of-age moment. "Everything was fully realized: the vision; the mission. I wanted to make a soundtrack of life that everyone can experience: falling in love; good times; hard times; a little bit of everything."
And it's just the beginning.
"Expect more out of me. I'm going to write about my life. I'm going to write about make-believe. Whatever. We're just getting started. Slum Beach Denny is album one," says DENM. "I'm living every day. There's inspiration everywhere. I'm expecting to do this for the rest of my life."
Kahlil Nash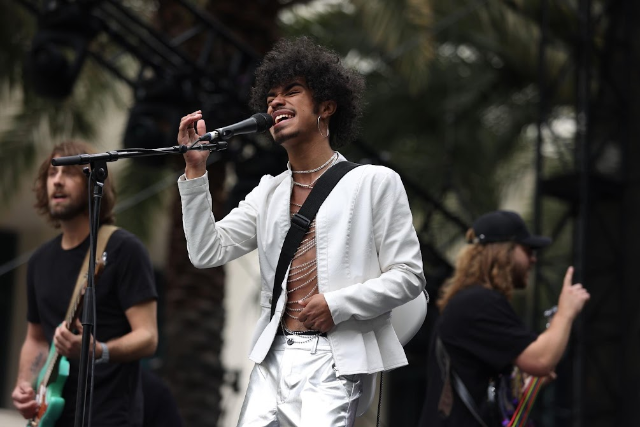 With a long history of performances, singer-songwriter and multi-instrumentalist Kahlil Nash is a San Diego based recording artist. Influenced my musical greats James Brown, Michael Jackson & Jimi Hendrix, Kahlil Nash is a young entertainer who began his performing career at the age of 3. Performing in community theater and local artist showcases, Kahlil sang covers of Michael Jackson and Bruno Mars.

Born May 17, 2000 Kahlil Nash has over eighteen years of experience. Given his first guitar when he was in the fifth grade, Kahlil began teaching himself how to play music by watching Youtube videos. Kahlil majored in musical theater at San Diego School for Creative and Performing Arts (SCPA) and studied music fundamentals which he credits for contributing to his ability to write music. Kahlil released his first EP Elation for his sixteenth birthday and celebrated by
hosting his sold out EP Release Party at Java Joe's San Diego; made famous by Jewels and Jason Mraz.
For the next several years Kahlil would indulge himself into his craft by writing, recording, and performing in both San Diego and Los Angeles.

Kahlil produced a variety of re-mixes for D.J. Jam's radio show on iHeartRadio's Jam'n 95.7. Prior to graduating high school Kahlil had the privilege to sing in front of 15, 000 people as a background singer for Grammy Nominated artist Andra Day at the "Rise Up As One" Concert in San Ysidro, Ca. Kahlil Nash continued to perform and established himself in the local music scene before releasing a follow up EP.

Influenced by Clairo and Steve Lacy, Kahlil Nash produced his first Bedroom Pop EP titled Transcendence. The EP was scheduled to be released in the spring of 2020 but was put on hold due to the Covid-19 Pandemic. After several months of contemplation and uncertainty, Transcendence was released in October of 2020. The EP won the 2021 San Diego Music Award for Best R&B, Funk, or Soul Album. Julia Dixon-Evans of San Diego's KBPS called it " a great 5-song release." (May 13, 2021) A week later, Kahlil Nash graduated from the 1500 Sound Academy in Los Angeles, and recently performed at NAMM 2022 on the Yamaha Main Stage in Anaheim. Actor Flex Anderson was quoted comparing Kahlil to Prince, El Debarge, Bruno Mars, and Silk Sonic, calling him an old soul at the SDCA ``Inspire Unity Awards' ' in 2021.
In 2022, he released his third sequential EP Imagine. Kahlil Nash created a collection of ambient, upbeat, melodious grooves that identify with the human soul. Songs on the EP reflect true emotions felt while trying to obtain success and navigating through love interests. The EP Imagine will pull you into a pleasurable experience of familiar yet new R&B that will have you moving your body and singing the words.