Outside Shows Presents
Fortunate Youth
with Eli-Mac, The Wide Eyed Kids
Fri,
Apr 21
@ 7:00 pm
PDT
( Doors:

6:00 pm

)
Beach House ,
3125 Ocean Front Walk, San Diego, CA
Ages 21 and Up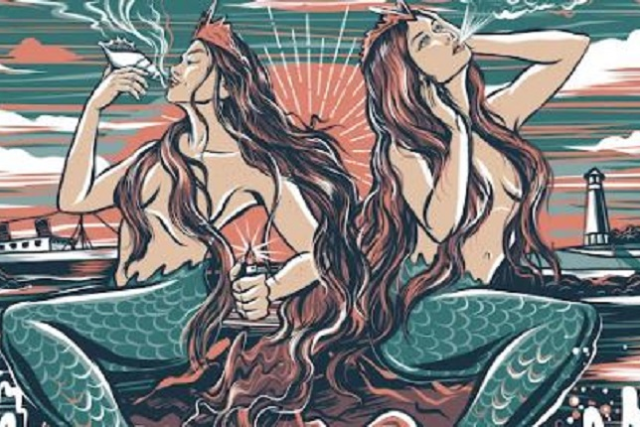 Additional Info
Rain Or Shine, Standing Room Only

For Vip and Cabana Sales Contact vipbri@beachhousesd.com




Artists
Fortunate Youth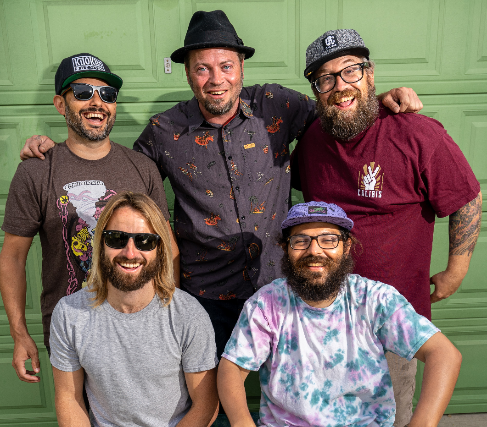 From backyard BBQs in Southern California beach towns to its rise as one of the most popular reggae rock bands in the country, Fortunate Youth remains devoted to its roots and a simple mission: Spread peace, love, and unity with music. It's a mantra of sorts for the multi-faceted sextet from Hermosa Beach, driving a relentless thirst for live performances and an ever-evolving cache of original material dotted with influences of blues, ska, rock, world, soul, and punk. Dedicated to performing live, the ensemble has logged countless miles across the globe, with F.Y. supporting brethren such as Slightly Stoopid , Stick Figure, and SOJA on major tours as well as continuing to headline national treks of their own; totaling over 27 tours since their inception. And true to their egalitarian ethos of brotherhood, they even swap spots onstage, rotating instruments to best fit the performance. Including the forthcoming album, Fortunate Youth has also catalogued over a dozen releases- ten LPs and EPs, studio and live combined, and several singles- since their 2011 debut, Irie State of Mind; notably, all have been recorded, produced, and distributed, in DIY style, by the self-invested band. All have charted in the Top 5, with three albums hitting #1. . "We're trying to change the world through the music we write and play, and the lives we live out performing onstage," says singer Dan Kelly. "We always hope our music can change the outlook of anyone's day."
Eli-Mac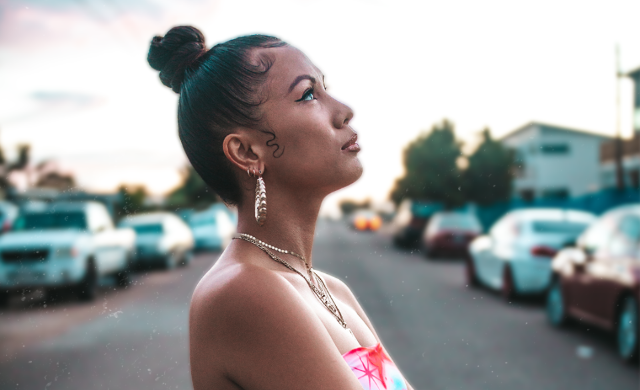 ELI-MAC

Eli-Mac's story reads like a fairy tale, a musical journey which has turned into an impressive career that took flight with the successful release of her hit five-song EP, entitled Dubstop in 2014, produced by JP Kennedy of The Green and Leslie Ludiazo of Hot Rain. A Filipino native who moved with her family to Hawaii as a youngster, Camile (Eli-Mac spelled backwards) Velasco was a rebel who combined island music/roots with R&B and hip-hop.

Eli-Mac's musical and fashion style comes from growing up in the '90s listening to Lauryn Hill, Salt N Pepa, TLC and Erykah Badu along with hip-hop icons Wu Tang Clan, Nas, TupacShakur and Mobb Deep. She shared her mother's love of '70s disco and '80s dance/pop while her father turned her on to '60s classic rock and jazz from The Eagles and The Doors to Billie Holiday. At the tender age of 18, Eli landed a spot on the hit TV show American Idol as a Top 10 finalist. Eli-Mac continued on in the music industry, signing with several major and independent labels, such as Motown Records and indie hip-hop label Up Above Records to now Island Empire.

She discovered her sound by combining her three favorite genres – roots reggae, hip-hop and R&B – creating the groundbreaking Dubstop with subsequent dub-wise, rootsyrecords like "Can't Get Enough," and "Roots Girl" produced by her current partner Louie Castle of noted San Diego-based reggae band Tribal Seeds.
By rebranding herself as Eli-Mac in 2014, Eli has been able to step outside herself – and the limitations put on her by others – to emerge as a flamboyant, sensual performer, not an alter ego, as she insists, but a truer version of her real self.

"Eli-Mac is an extension of who I really am," she explains.
"I am proud to incorporate my upbringing in Hawai'i into my music," she says. "That culture remains important to me."
Songs like the slinky "Mr. Sensi," represent Eli-Mac's unique urban island style.
In 2008, Eli-Mac recorded a version of Bob Marley's "Guava Jelly," produced by his son Stephen Marley, at Tuff Gong Studios in Jamaica, which earned her the Hawaii Music Awards' Single of the Year. In 2020 she won the Island Music Awards' Best Music Video for her song "Roots Girl" and Female Artist of the Year. She has also opened for the likes of her idol Lauryn Hill, Sublime, Shaggy, Soja, J Boog and Common Kings, as well as appearances at the One Love Festival, Cali Roots and many more.

Eli-Mac currently resides in San Diego, where she is writing and recording her third album.
The Wide Eyed Kids