Sat,
Sep 30
@ 1:00 pm
PDT
( Doors:

1:00 pm

)
Mariner's Point Park ,
3119 Mariners Way, San Diego, CA
All Ages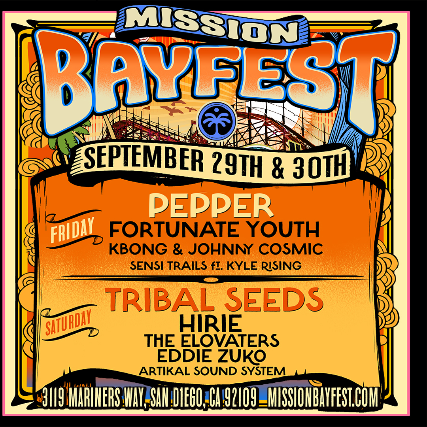 Additional Info
RAIN OR SHINE. NO REFUNDS
https://www.instagram.com/reel/Cxf2cWVrvld/?utm_source=ig_web_copy_link&igshid=MzRlODBiNWFlZA==
SAT, SEP 30 (DOORS 1PM))
-
TRIBAL SEEDS
-
HIRIE
-
THE ELOVATERS
-
EDDIE ZUKO
-
ARTIKAL SOUND SYSTEM
VIP - $250 for 1 Day Pass
VIP Passes provide you access to all the perks of General Admission (GA) plus:
Expedited front gate entry
VIP only front of stage access. The pit is in the front of the stage and is sectioned off by barricades. Want to see the artists up close and personal
Viewing areas within the private gated VIP community and an additional elevated platform adjacent to the main stage
Enjoy the festival with easy access to VIP only bathroom facilities
Private shaded cabana area with lounge seating
VIP Bar featuring signature craft cocktails, an expanded beer and wine menu
On-site VIP event staff to assist you throughout your festival experience
Ticket includes $5 Facility Maintenance fee on top of face value.
Artists
Tribal Seeds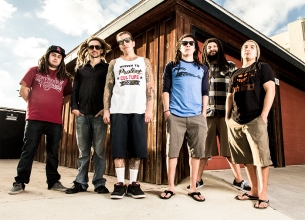 From San Diego, California, awardwinning reggae group Tribal Seeds have become known for their spiritually driven, refreshing rock vibe they have infused with the roots style of reggae music. Originally started by two brothers, Steven Rene Jacobo (lyrics, vocals, guitar) and TonyRay Jacobo (producer, keyboards, vocals). Tribal Seeds now boasts six members, including: Carlos Verdugo (drums), Victor Navarro (bass), E.N Young (keyboards, vocals) & Ryan Gonzo (guitar, vocals). Tribal Seeds' unmatched musical talent and authentic sound has brought them to the forefront of the reggae rock genre, as their art form has reached people of all ages across the United States, and worldwide. The band's debut, self titled album "Tribal Seeds" was released in 2008 with their second album "The Harvest" following, June of 2009. iTunes named both albums "Best Of" in the Reggae genre, for their respected years. Their debut album helped garner them the "Best World Music" title at the San Diego Music Awards in 2008, and "The Harvest," which contained fourteen new and original songs, debuted at the number 5 spot on the Billboard Reggae Charts. The tracks, written and produced by Tribal Seeds, were recorded and mixed by Alan Sanderson at Signature Sound Studios in San Diego, and mastered by Erik Lobson at Universal Mastering. In 2011, Tribal Seeds gave listeners a brand new EP entitled "Soundwaves," which peaked at number 2 on the Billboard Reggae Charts. The band notes that the album was inspired by their life experiences, being on tour, and their desire to inspire youth to raise their voices and seek a higher consciousness. On May 13, 2014 Tribal Seeds released their highly anticipated fourth album, Representing. The new album debuted at Number 1 on the Billboard, iTunes & Amazon Reggae Charts and cracked the Top Billboard 200 at Number 114. The new album is sure to not only reaffirm but solidify their pioneering classic blend of Roots and new era RockReggae. The album brings you 12 original recordings and features some of the genres favorite stars: Don Carlos, Mykal Rose, Kyle McDonald (Slightly Stoopid), Vaughn Benjamin (Midnite), New Kingston and the band's own, Maad TRay and lead guitarist Gonzo. Tribal Seeds have toured throughout the United States, and have also performed in Mexico, Guam & Aruba. They have shared the stage with artists such as Dave Matthews Band, Jack White, Red Hot Chili Peppers, Jane's Addiction, Skrillex, MGMT, Cee Lo Green, Jason Mraz, Matisyahu, Sublime with Rome, Taking Back Sunday, O.A.R., Pretty Lights, Steel Pulse, The Wailers, Pepper, Collie Buddz, Julian Marley, Stephen Marley, Gregory Isaacs, SOJA, Rebelution, and many more.
HIRIE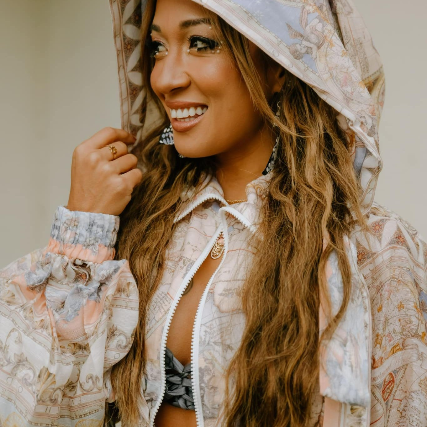 Hirie–the frontwoman of the exhilarating reggae band HIRIE–grew up a global citizen. Her father worked for the United Nations and she was born in the Philippines, spent years in Italy, before her family settled in Hawaii, which became her spiritual home.
Wandering Soul's lush construct reflects this depth. The songs feature chord sequences that have a sophisticated, tension and release accessibility. The musicianship is high-level restraint, showcasing that point of mature virtuosity where laying back implies instrumental prowess. The album's trippy production—the bulk of it courtesy of Danny Kalb (Beck, Ben Harper, Sia)—replete with adventurous textured passages, heady dub segues, and subtle psychedelic flourishes, make it a rare headphone experience for a pop-oriented record.
San Diego's seven-piece band HIRIE is ready to offer a global spiritual uplift. Melding the balmy island touches of its singer's beloved home—as symbolized by its moniker's first letter, an "H" for "Hawaii," with that feeling of irie, the award-winning group offers a soundtrack of hope. Now, with its masterful most recent album, Wandering Soul (2016), brimming with invigorating female-fronted shamanistic reggae an oasis of positivity is just an album away.
The album opens with the smoldering and ambitious title track—a sonic journey through heartfelt longing, and heady dub passages. The militant "Renegade" features Nahko Bear of Nahko and Medicine For The People and boasts stately horns, simmering grooves, and call-to-arms individuality against the massification of culture. The personal "Melody of a Broken Heart" and "You Won't Be Alone" shine a light on personal domestic struggles. "I wrote 'You Won't Be Alone' for my daughter with the hopes that she understands my life when she hears me on the radio. I hope she understands how much I love her and how I can be a role model by showing her she can be anything she wants," Hirie confides. The sleek futuristic electronic textures of "Boom Fire" represents HIRIE's party vibe and exudes vivaciousness of in-the-moment HIRIE living.
Hirie is currently working on her third full-length album due out in 2018.
Reflecting on the power of HIRIE, Hirie shares this story: "I met a fan who was suffering from of six tumors. He shared with me 'Your music is the reason I get out of bed, you're my medicine.' That drives me to push this movement forward to share conscious music. I feel a responsibility and a duty to share a positive message."
The Elovaters
The Elovaters formed in 2014 and have released two full length albums and an award-winning EP. Defy Gravity was the group's first big record in 2018 after signing to not-for-profit record label Rootfire Cooperative. Debuting at #1 on the Billboard Reggae chart and iTunes Reggae chart, Defy Gravity was produced by Danny Kalb and the single "Live By The Day" caught the attention of Jimmy Buffett's team who programmed it into regular rotation on SiriusXM's "Margaritaville" station. The band's success with SiriusXM has gone on to include the singles "Criminal" and "Fast & Slow" added to regular rotation on Kenny Chesney's station "No Shoes Radio"
Eddie Zuko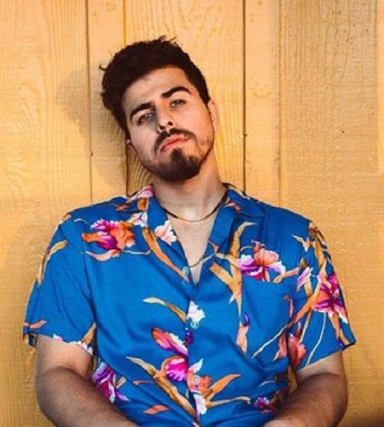 Eddie Zuko is a young Chicano singer/songwriter from California's Imperial Valley. Making music since the age of 12, Eddie elegantly weaves English and Spanish in a melodic hip-hop lane of his own. Eddie's debut EP, featuring hometown anthem "Made," has become a cult favorite among Imperial, CA High Schools with marching band performances at football halftimes. Eddie's successful local shows have put him on the map, with new music and tour dates to come, Zuko is poised to make a name for himself.
Artikal Sound System